For my Master's seminar paper, I spoke on the incentivization of NCAA athletes, and how that may or may not relate to NCAA Athlete success and retention. This is what I spoke on, with my main findings.
Inflated Graduation Rates? 
The NCAA calculates what is called the "Graduation Success Rate" (GSR), which the NCAA highlights as being different from federal graduation calculations (Brown, 2014). The difference between the federal rates and the NCAA Graduation Success Rate, is that the federal rates consider student-athletes that transfer to another school as a dropout, whereas the latter does not (Grasgreen, 2011). Given these circumstances, the federal rate exhibits a 37% lesser graduation rate than the NCAA does (Grasgreen, 2011).
An NCAA survey found that 60% of all men's college hockey players, and 75% of men's college basketball players think they have a likely chance of making it to the professional level (New, 2015). Perceptions like these can lead to the possibility of a having a lack of focus on a student-athlete's academic success (New, 2015).
Under representation
Hawkins (1999) analyzed that for the black student-athlete population in particular, students typically enter college at a lower-than- average SAT or ACT score than the greater minority student Most of these black student-athletes enter college under prepared to complete and succeed in their course work in comparison to the general student body population (Hawkins, p.5, 1999).
Benefits and Incentives
Student athletes are recruited differently, subsidized differently, and treated differently as compared to their general student body counterparts (Hawkins, 1999). An example of this is having student-athletes with lower SAT and ACT scores be admitted that does not reflect the general student body academic performance levels.
High-impact focus programs with emphasis on academic support that normal students wouldn't typically receive are given to student-athletes across the board. Evidence of other academic incentives can be attributed to pre-registration preferential for student-athletes.
Benefits given directly from the NCAA are health and safety incentives for all participating athletes within their respective division. Each athlete, regardless of the Division, is entitled to insurance for injuries while participating in their designated intercollegiate activity. Each athlete is also entitled to drug testing, both for championships, as well as year round, while in effort to reduce alcohol consumption for participating athletes (Student-Athlete Benefits, 2016).
Financial incentives are one of the biggest known benefits of student athletes within higher education. Aside from financial giving by the institution, the NCAA also has scholarships in place to distribute among student athletes based on possible financial need. Grants ranging from $6,000 to $24,000, contingent upon of course, sex, race, and career path the athletes wish to pursue (Student-Athlete Benefits, 2016).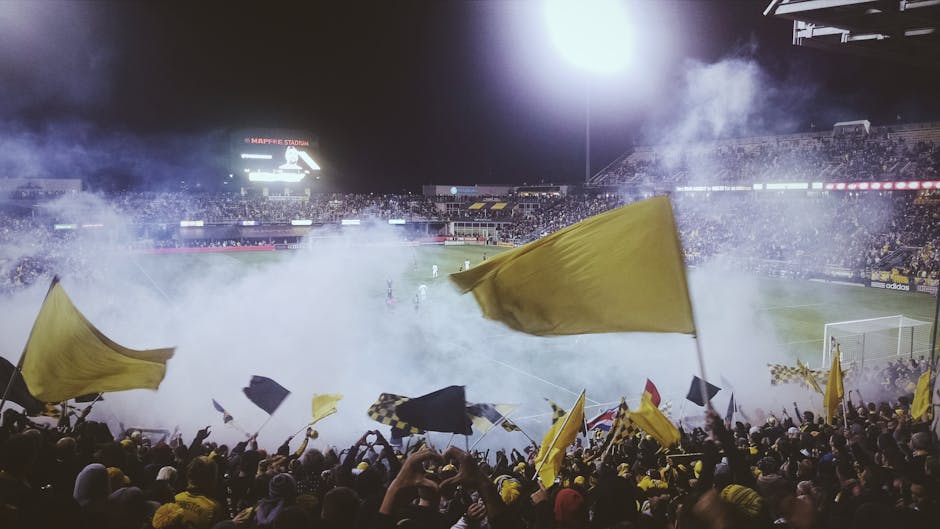 The Celebrity Effect
"The celebrity effect", recognized as a concept for student-athletes being a celebrity amongst your peers on an even playing field, can be of great use to student-athletes who need to use it towards their advantage. The recognition and celebrity status of being a successful college athlete can help many students to feel connected to and valued by their institution. In addition, the opportunity to be part of a team, with unified goals, aspirations, and expectations, often creates an atmosphere of inclusion and support for those involved (Engstrom & Sedlaeck, 1991).
Select talented athletes are subject to offers from those who can incentivize them with money, cars, or sometimes, even apartments (Higginbotham, 2011). Although this is illegal if the NCAA or the institution were to find out, it is an unspoken truth about the reality of college athleticism.
The celebrity effect also has influence on a student-athlete's judicial process if arrested for a crime. Lavigne (2015), found "The examination of more than 2,000 documents shows that athletes from the 10 schools who participated mainly benefited from the confluence of factors that can be reality at major sports programs: the near-immediate access to high-profile attorneys, the intimidation that is felt by witnesses who accuse athletes and the higher bar some criminal justice officials feel needs to be met in high-profile cases".
Faculty
Many faculty, and athletic departments are guilty of doing everything in their power to be able to create a prized athletic program that their respective institution can flaunt to its competitors. This happens in different aspects within institutions both big and small, and these benefits for student-athletes are not unique to just one particular institution.
Duncan (2013) makes the argument that this can give way for creating an environment where administrators compromise the academic integrity of the institution in order to abide by these new regulations [on academic integrity].
Duncan (2013) states that there are 32 NCAA football subdivision coaches, and 11 NCAA Division I's men's basketball coaches that make at least $2 million a year. In the year 2013, Duncan (2013) found that the highest paid basketball coach in the NCAA made over $7.5 million, coaching University of Louisville.
"Two-thirds of the basketball contracts and three-fourths of the football contracts include a bonus for academic performance. But these incentives were dwarfed by bonuses for performance on the field or court. Academic incentives averaged $52,000 per coach, while athletic incentives averaged $600,000 per coach — a lopsided ratio of 11-to- 1" (Duncan, 2013).
---
This is not an exhaustive list of student-athlete incentives, nor does it seek to argue a specific viewpoint on college athleticism. If you agree, disagree, or care to share your thoughts, please do so below.
---
References:
Brown, G. (2014). NCAA Graduation Rates: A Quarter-Century of Tracking Academic Success. Retrieved May 04, 2017 from: http://www.ncaa.org
Duncan, A. (2013). It's Time to Fix Warped Incentives in Division I College Sports [Web     log post].Retrieved May 4, 2017, from https://blog.ed.gov
Engstrom, C. M., & Sedlaeck, W. E. (1991). A Study of Prejudice Toward University Student-Athletes. Journal of Counseling and Development, 189-193.
Grasgreen, A. (2011). More Athletes Graduating. Inside Higher Education Retrieved May 04, 2017, from https://www.insidehighered.com
Hawkins, B. (1999). Black Student Athletes at Predominantly White National Collegiate Athletic Association (NCAA) Division I Institutions and the Pattern of Oscillating MigrantLaborers. Western Journal of Black Studies, 1-9.
Higginbotham, G. (2011). Free Play: Unmasking and Ending the Exploitation of NCAA Student Athletes. Inquiries Journal, 3(7).
Lavigne, P. (2015, June 15). Lawyers, status, public backlash aid college athletes accused of crimes. Retrieved May 04, 2017, from http://www.espn.com
New, J. (2015). A Long Shot. Inside Higher Education. Retrieved May 04, 2017 from: https://www.insidehighered.com
Student-Athlete Benefits. (2016). Retrieved May 04, 2017, from http://www.ncaa.org